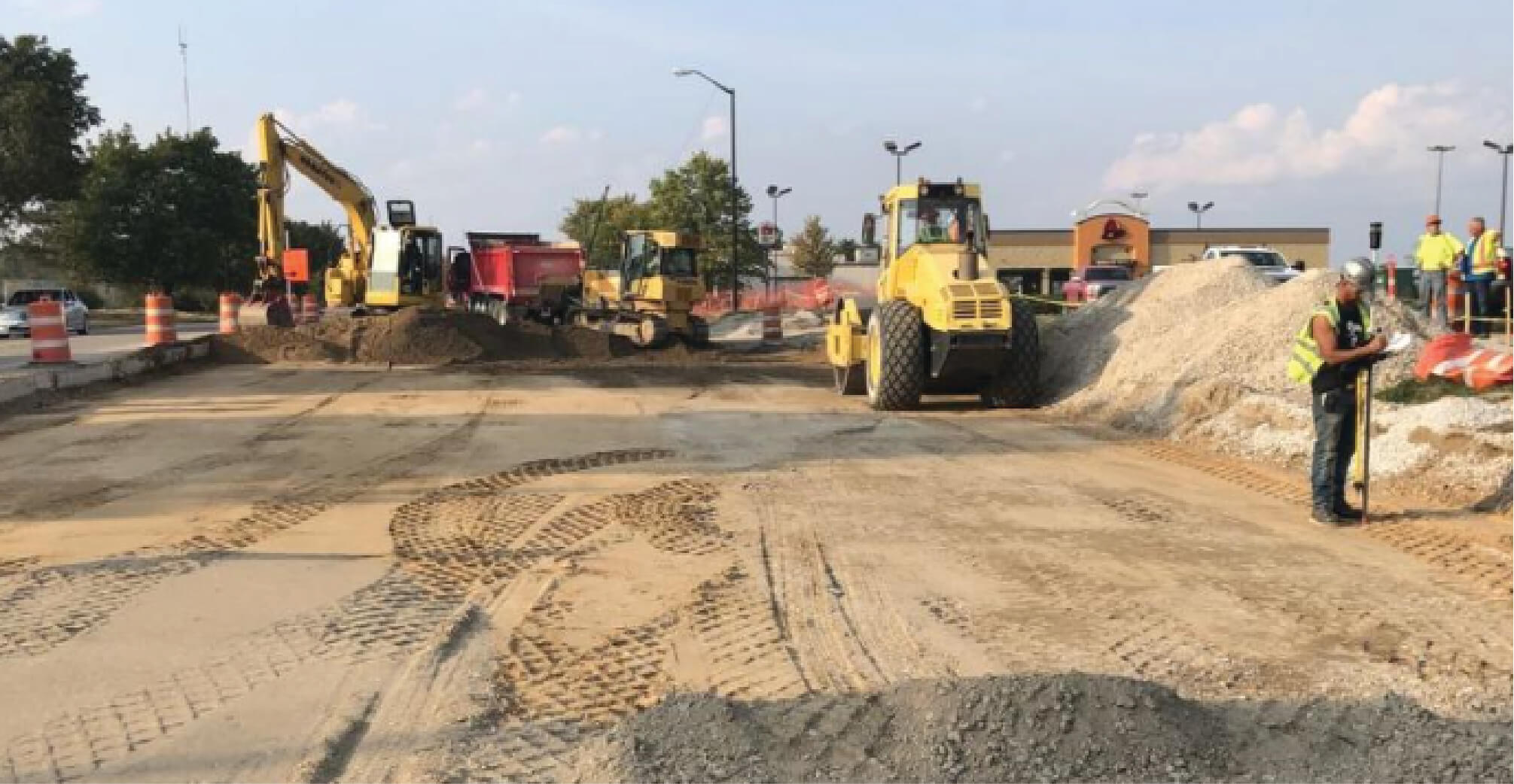 Crews Make Steady Progress on Akron's Romig Road
The city of Akron is investing $12.8 million to reconstruct a 1.5-mi. section of Romig Road, a north-south four-lane, concrete paved artery, from Vernon Odom Boulevard in Akron to Central Avenue in Barberton, close to I-76.
The road, built 45 years ago, is the main thoroughfare in the Rolling Acres Shopping District and is used by many residents in the nearby Akron neighborhoods of West Akron, Lane-Wooster, Kenmore and residents of the city of Barbeton. It is being rebuilt as part of an ongoing renewal for the shopping district that had seen better years when it was home to several malls and big box store outlets.