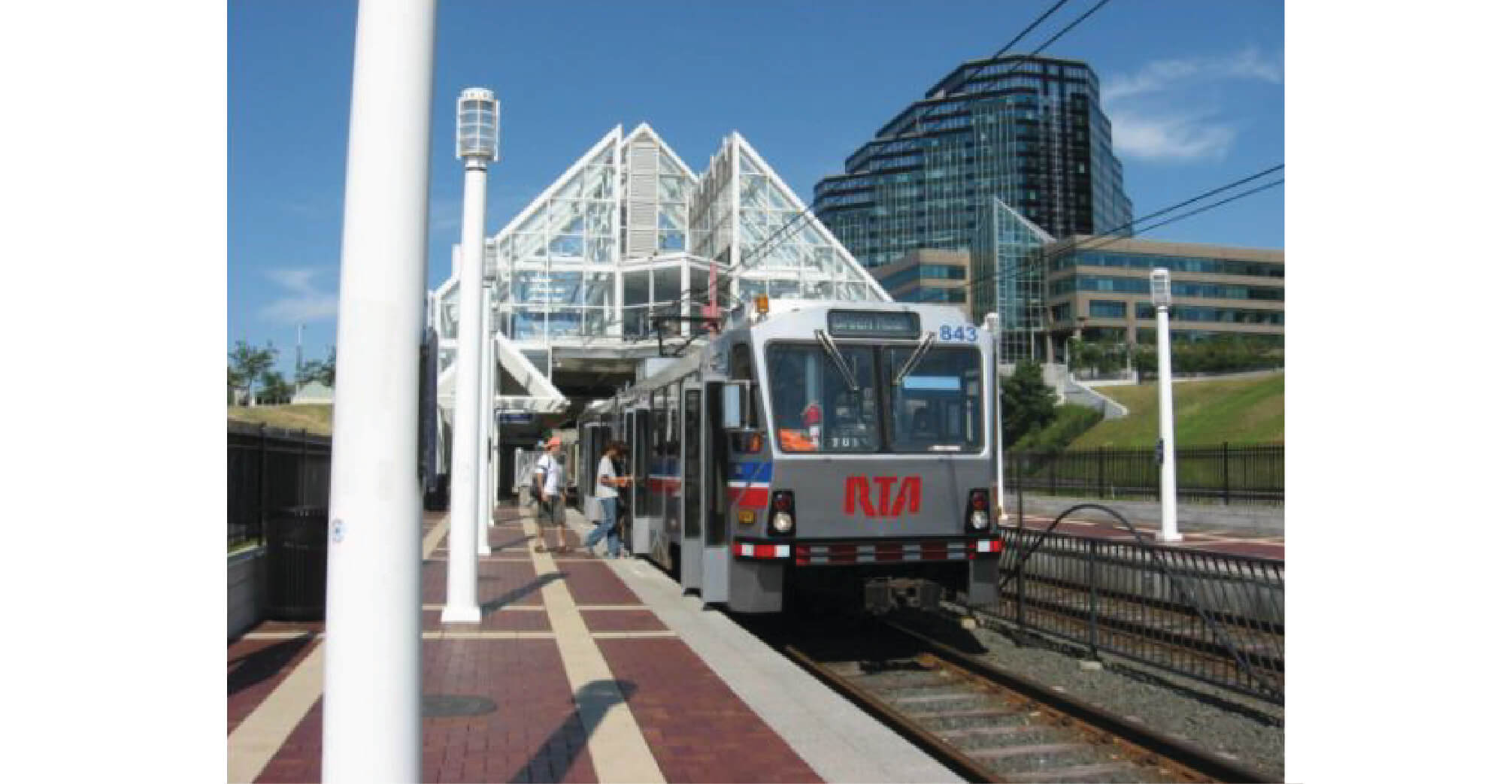 RTA suspends Waterfront Line service
CLEVELAND, Ohio – Just ahead of the start of the Cleveland Browns season, the Greater Cleveland Regional Transit Authority has announced an indefinite suspension of service on its Waterfront Rapid Line that serves FirstEnergy Stadium, other lakefront attractions and the Flats.
RTA cited concerns over safety for a bridge west of the stadium in making the announcement Wednesday. The bridge spans Front Street and the Norfolk Southern tracks at the north end of Flats East Bank.