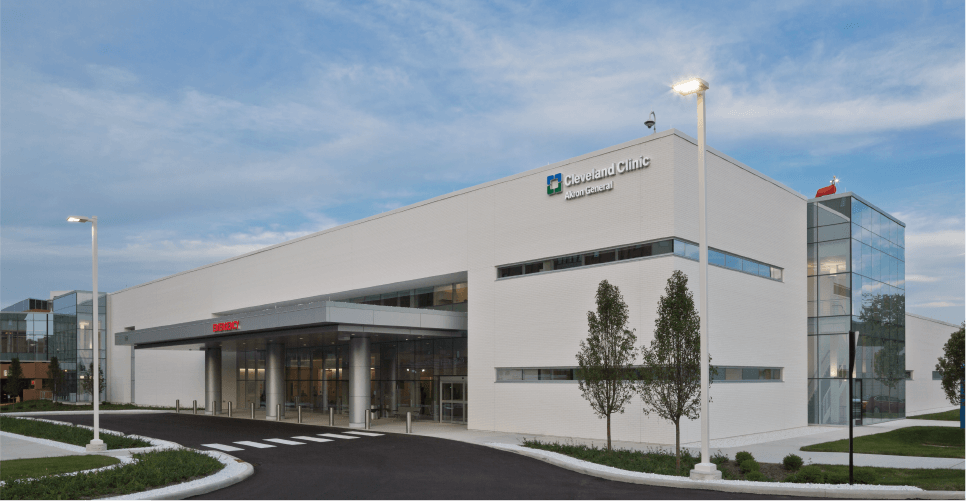 Cleveland Clinic Akron General expands, modernizes with new $49.3 million ED
Three years ago, the Cleveland Clinic officially planted its flag in Summit County when it completed a landmark merger, taking ownership of the entire Akron General Health System, including Akron General Medical Center in downtown Akron, plus Lodi Hospital and three health and wellness centers. In announcing the deal, the Clinic pledged that the arrangement would facilitate technology upgrades, improved efficiencies and enhanced care for patients throughout Greater Akron and surrounding communities.
This summer, the healthcare system delivered on that promise in a big way with the opening of its new $49.3 million Cleveland Clinic Akron General Emergency Department.