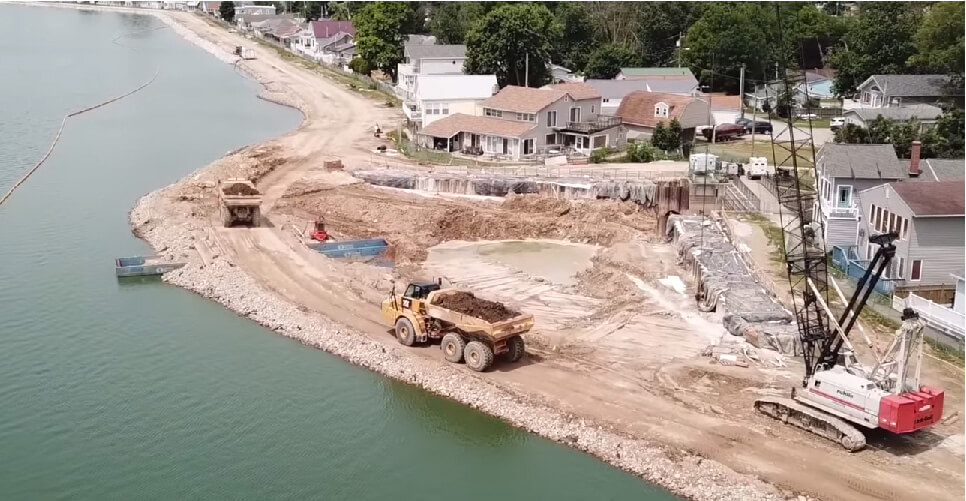 Buckeye Lake ready for rebirth
BUCKEYE LAKE — The Buckeye Lake waterfront is starting to transform from a construction site to a 4.1-mile scenic shoreline for public use as the four-year project to build a new dam nears completion.
Crews are putting the finishing touches on the estimated $110 million project, which is scheduled to be done in late autumn, a year ahead of the originally announced schedule.
The new dam itself has been built, replacing the nearly 200-year-old earthen dam, which was deemed at significant risk of failure by the U.S. Army Corps of Engineers. Now workers are laying a concrete cap along the dam top, which will next be paved with asphalt to create a 12-foot-wide path for walkers, joggers and cyclists. Workers also are adding topsoil and grading the land on either side of the path and preparing to seed it for grass. A new sidewalk also has been laid inland from the grassy areas and path, directly in front of the 371 houses that line the dam route.