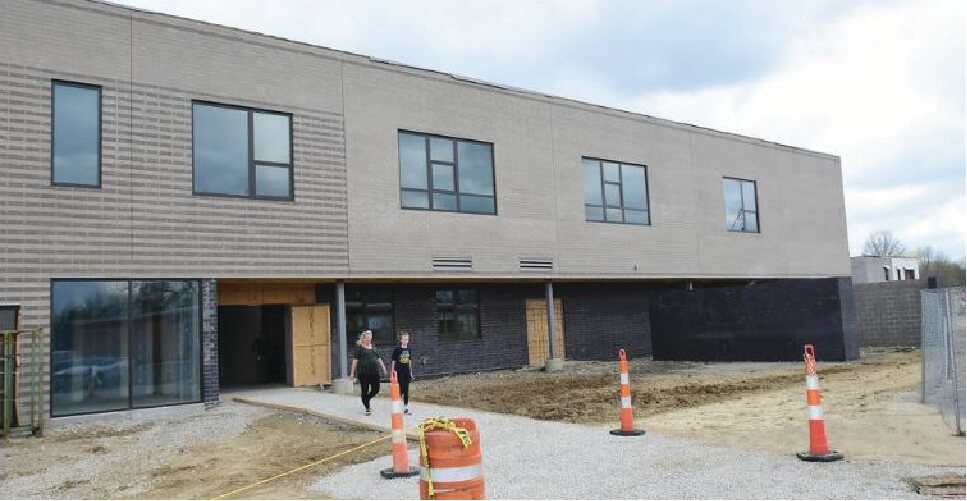 Tallmadge gets sneak peek at new middle school
TALLMADGE — A steady stream of parents, grandparents, children, and current and retired school staff came to take a look at the new middle school Tuesday.
"It's been nonstop, and we are only 45 minutes in," said Steve Wood, chief operating officer with the Tallmadge City Schools. He was greeting those visiting the new middle school, which is still under construction, in the area he said would serve as the loading and unloading point for students taking the bus to and from school.
The new facility, which is next to the current middle school, is slated to open at the start of the 2019-20 school year.
Everyone interviewed said they loved what they saw so far.